Effective Implementation of Entrepreneurship Education Curriculum in Nigeria Senior Secondary Schools for Job Creation and Sustainable Development
Abstract
The introduction of a new curriculum with different trade subjects which provides students with
opportunity to choose only one trade based on their interest, is an innovation in senior secondary
education towards achieving sustainable development goals by the target date of 2030. This
decision is of great importance to provide students with skills and functional education for
secondary school graduates especially at the period when emphasis is placed on job creation and
economic development for sustainability of the nation. The unprecedented rate of unemployment
among secondary school leavers, tertiary education graduates, undue emphasis on possession of
certificate; poor implementation of the new curriculum and progress evaluation merit serious
consideration and the attention of educational managers to act urgently for proper implementation
of the giant programme envisaged in the national curriculum of secondary education. This paper
discusses how entrepreneurship education in senior secondary schools can be a veritable tool for
developing adaptive skills and competences for job creation and sustainable development in
Nigeria if effectively implemented. The paper also highlighted some factors hindering effective
implementation of the programme and established that, restructuring entrepreneurship education
from senior secondary school to tertiary level will provide the knowledge and skills needed to
promote job creation and sustainable development in Nigeria. The study recommended among
others, for restructuring of entrepreneurship education curriculum from senior secondary school
to tertiary level in Nigeria and that trade subjects offered in secondary schools should be used as
one of the core subjects for admission into higher institutions in a related course of study.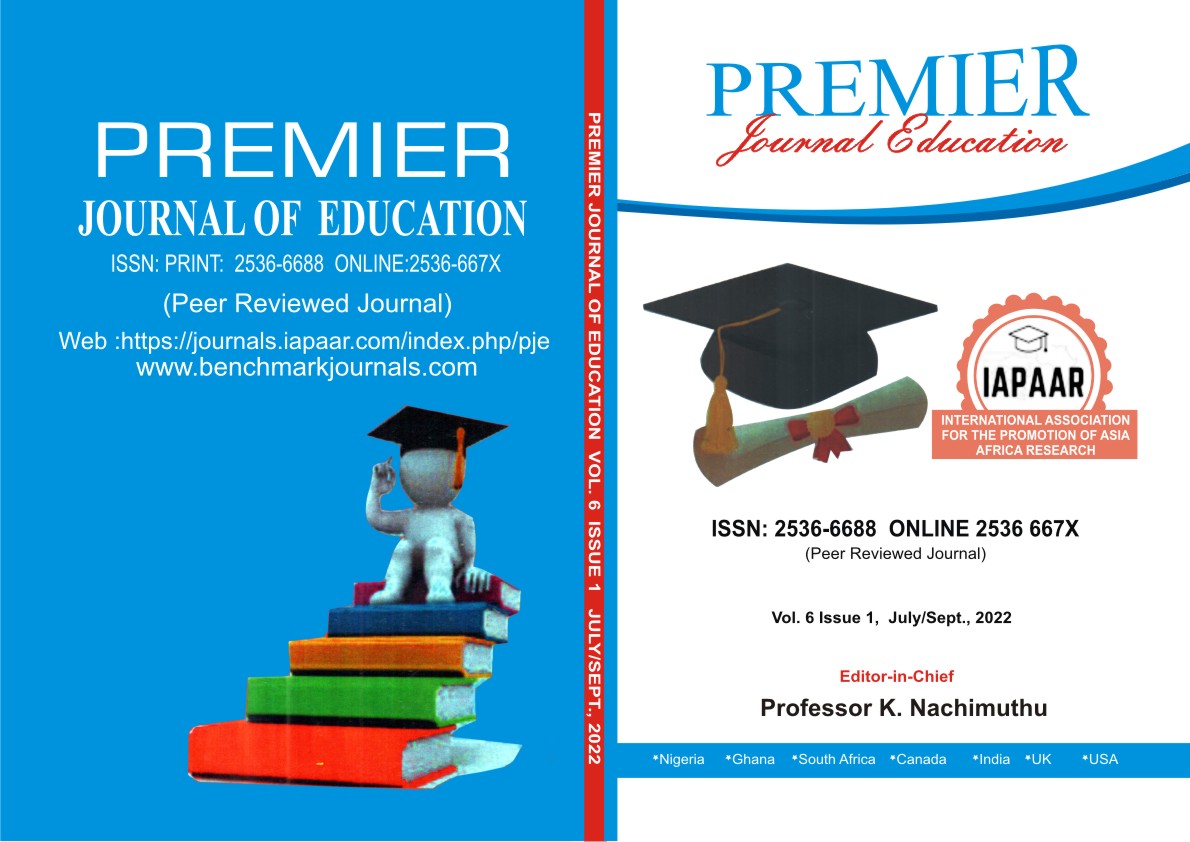 Downloads
How to Cite
MUSA, H. M., & ALIYU, R. O. (2022). Effective Implementation of Entrepreneurship Education Curriculum in Nigeria Senior Secondary Schools for Job Creation and Sustainable Development. PREMIER JOURNAL OF EDUCATION, 6(1), 22–32. Retrieved from https://journals.iapaar.com/index.php/pje/article/view/87