Heart of Educational Recovery in Nigeria: The Onus of "The Teacher"
Abstract
This paper sheds light in the discourse of teachers as the heart of all implementation efforts in
educational recovery in Nigeria. It centres on the intermediary role of teachers in delivering
educational outcomes. It attempts to review the declining quality of education in Nigeria, concept
and issues surrounding education recovery in Nigeria. It discusses the role of the teacher in
educational recovery under the following subheadings, the teacher as midwife, the teacher as a
midwife to learning, students' development, educational and administrative policies. It concludes
that at the heart of all efforts to recovery of the school system is the teacher. No successful
government or school management educational policy can be implemented without the services of
the teacher. Teachers stand between policy and implementation, teaching and learning, students
and school, students and management as well success and failure. This calls for a bottom-up
approach to school management, an effective feedback system that promotes teacher integration
in educational and administrative leadership as well as capacity development for teachers across
the country. Hence it was recommended that teacher be train and retrained in the new and
emerging methods of teaching and technologies, that teachers should be regarded with prompt
payment of salaries and promotions, when retired with prompt payment of gratuity and pension.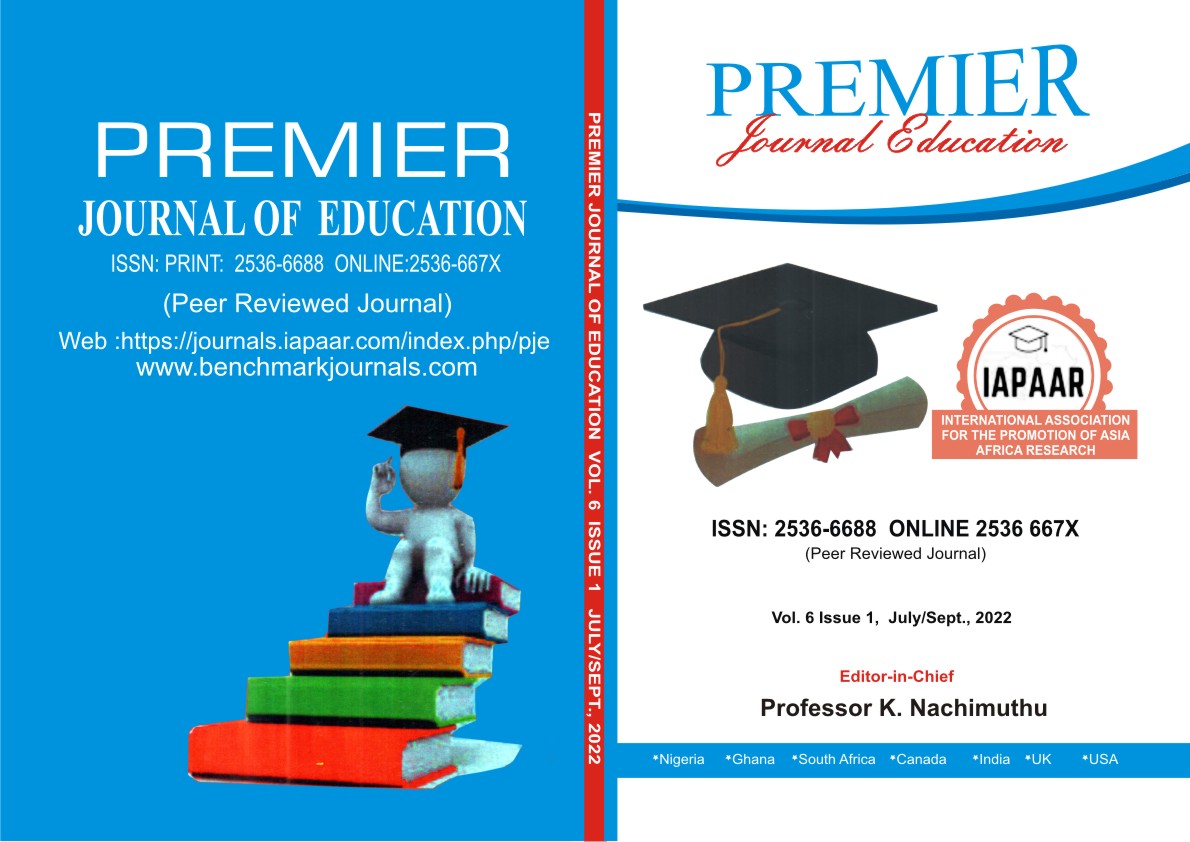 Downloads
How to Cite
Usoro, A. (2022). Heart of Educational Recovery in Nigeria: The Onus of "The Teacher". PREMIER JOURNAL OF EDUCATION, 6(1), 140–152. Retrieved from https://journals.iapaar.com/index.php/pje/article/view/96