Instructors' Style of Teaching in Philippines: Implications for Professional Development in Philippines
Abstract
In the education setting, most of the researchers are wondering if teaching style were distinct and
could be measured. Most of the literature identifies learning styles and its inadvertent or direct
effects to the teaching-learning process, but not much focus has been given to teaching styles and
how teachers perform their functions in the classroom. The study aims to discover the Instructors'
styles of teaching in Philippines using the Staffordshire Evaluation of Teaching Styles (SETS). A
sample of 29 instructors were gathered for the study and where the SETS were administered.
Results showed that most college instructors fall under the sixth type of teaching style which is the
"one-off teacher" is. Recommendations and ideas for differentiation are also provided in this
study.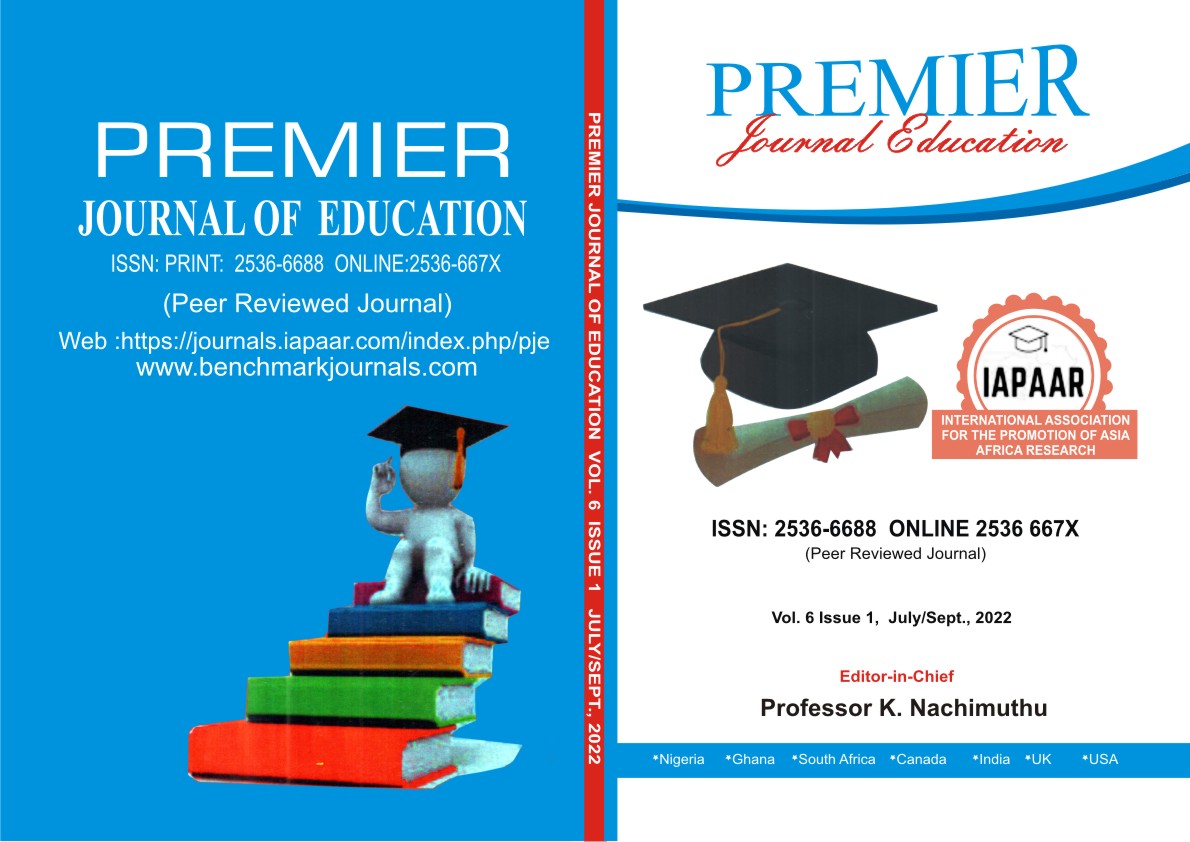 Downloads
How to Cite
Sison, M. (2022). Instructors' Style of Teaching in Philippines: Implications for Professional Development in Philippines. PREMIER JOURNAL OF EDUCATION, 6(1), 92–102. Retrieved from https://journals.iapaar.com/index.php/pje/article/view/92